---

Rural Rider (PMT) Service 41 Timetable
The route from the Middlewich direction is via Middlewich Road, right into Chester Road to the Holly Lodge traffic lights, then left into London Road to Sandringham Court (opposite the precinct). Then past the Church and right at the roundabouts into Macclesfield Road, over the railway bridge, then right into Manor Lane to the end and left towards Congleton.
The route from Congleton is as above in reverse. The main stop in the village in this direction is at the bus stop on the precinct side of London Road.
Please note also that the bus is permitted to stop anywhere that the driver considers safe, as well as designated bus stops along the route.
---
This service is operated by D&G Coach & Bus Ltd and is provided on behalf of Cheshire County Council and funded by the Government's Rural Bus Service Grant.
---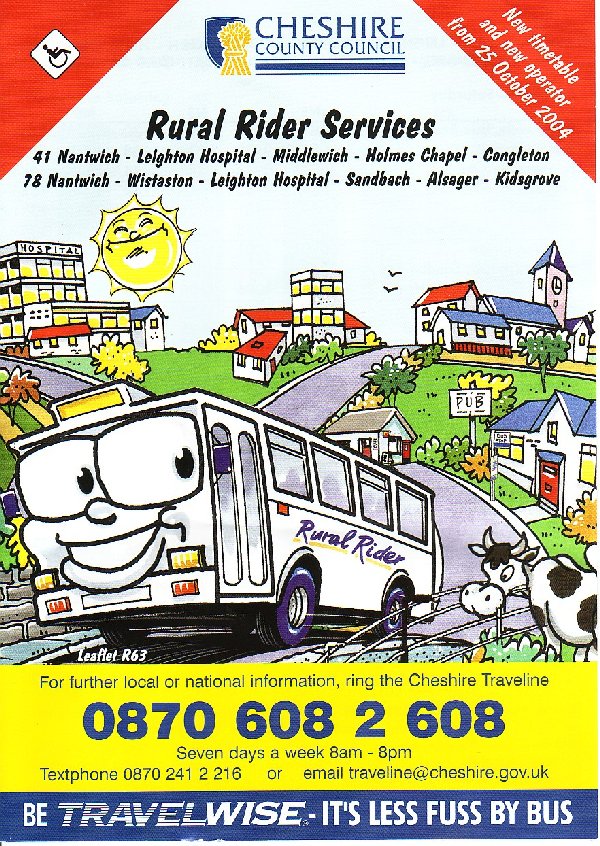 ---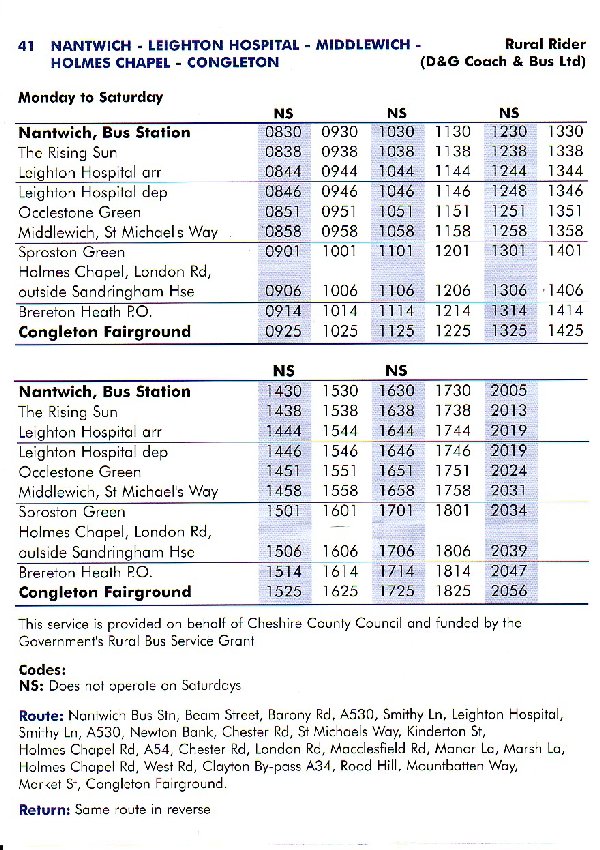 ---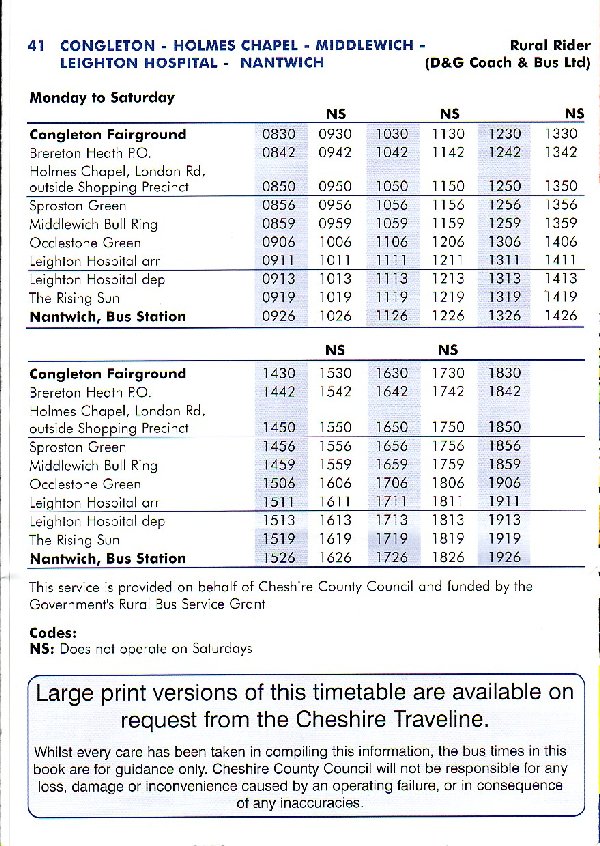 ---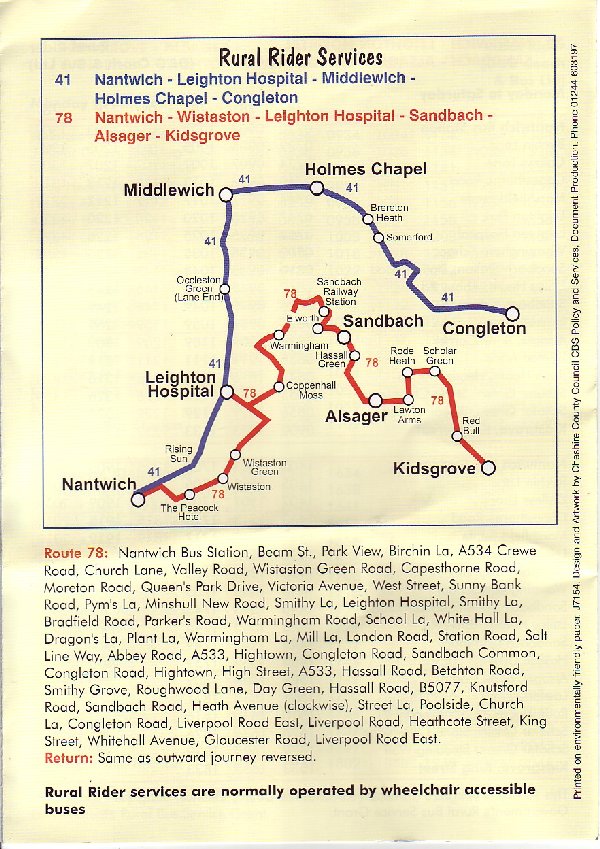 ---
© Cheshire County Council with whose permission this timetable is shown here.